T-SHIRT BAGS ON ROLL AND INTERESTING APPLICATIONS OF THIS TYPE OF BAG
T-shirt bag on roll are very popular products that are everywhere. From households to shops, to big supermarkets. Today there is a more convenient variant of this type of bag that is favored by customers that is the roll t-shirt bag.
What is a T-shirt bag on roll?
Why is it called a T-shirt bag? Because if you pick up a T-shirt bag with its handle, it will look more like a short-sleeved T-shirt, which is the reason for its name.
T-Shirt bags are made from PE plastic, hdpe primeval. Ensuring health safety brings a sense of peace of mind to customers when using.
Its variant is that the T-shirt bag on roll is also made from the same material but is designed in the form of rolls, compact bags and easier to use than the classic t shirt bag.
Bags can be printed logos, brand information suitable for the promotion of the company's brand.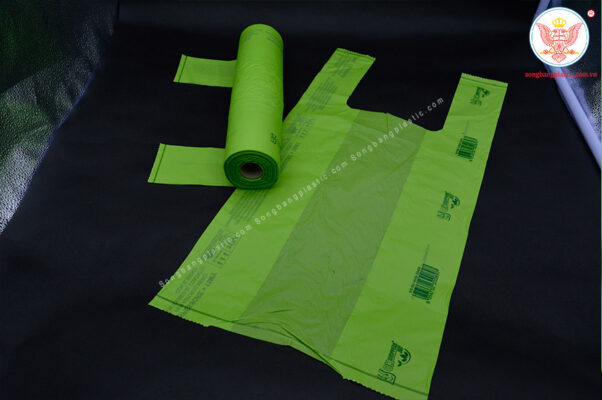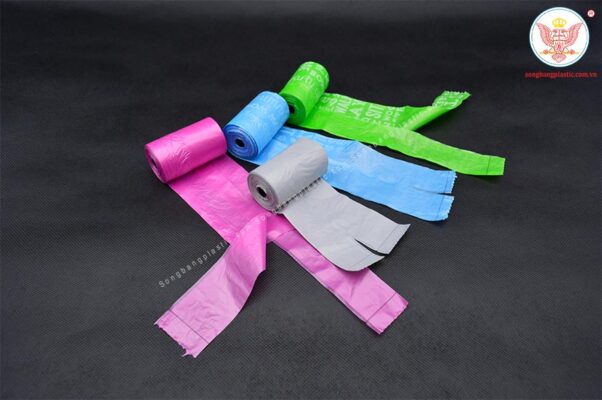 Advantages of T-shirt bag on roll over T-Shirt bag
The biggest advantage of the roll T-Shirt bag is in the roll design. With this design, the use of the bag will be extremely convenient just tearing the available cut-line bag to be able to remove the bag from the roll. T-shirt bag on roll are also easier to store than regular bags due to not being afraid of bags being disturbed or falling out.
Where are T-shirt bag on roll used?
T-shirt bag on roll has a very versatile use similar to t-shirt bag. Here are a few uses of this bag:
Retail shopping: Bags are used for sale at almost anywhere from retail stores to large shopping malls.
Garbage bags: bags can be used to make garbage bags to avoid odors for home space
Use bags of fresh foods: pork, beef, chicken ,… then tie the straps back to store in the refrigerator
Contain vegetables and fruits for preservation
Foot protection: It is possible to place plastic bags on the legs inside rubber boots or shoes to keep them dry.
Song Bang Plastic is a manufacturer and exporter of biodegradable bags and common plastic bags such as HD, PE, PP bags (T-Shirt bags, Die cut bags, garbage bags, shopping bags, supermarket bags, etc….) with cheap price and superior quality.
For more information, don't hesitate to contact us!
Tel: (+8428) 37 604 604 – (+8428) 37 603 603
Hotline: 0908 547 787 – 0909 583 908
Email: [email protected]